We Know Video
Production for
modern day brands.
WKV is a leading video production agency.
A Sydney video production agency, servicing Australia-wide and beyond. We specialise in high quality, creative and cost-effective video content.
"It's great to know we have a team behind us who can produce such great content, that we can really rely on."
"At every step of the project, we felt like we were working with the right team."
"A solutions based company that deliver great creative work to budget and to schedule."
"You nailed the creative direction from the brief, and were extremely efficient in your approach."
Supercharge your sales efforts with video production
Improve ROI by 66% with video marketing
Outperform your image ads by 3-5x
Increase website conversions by 80%
Boost site viewing time by 88%
Creative, storytelling video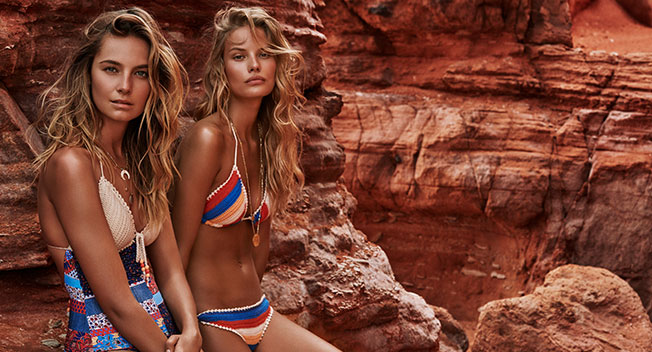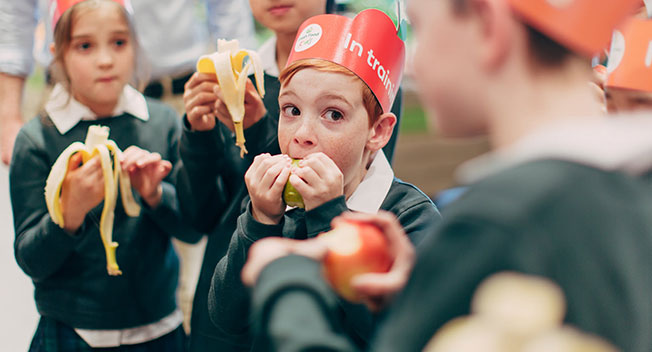 FAQ
Latest stats show, 72% of people prefer watching video over text when learning about a new product or service; and one in four consumers lose interest in a company that doesn't have video. With these figures favouring video content continuing to soar year-after-year, there's no denying it, video is still the king of marketing
Start by filling in our Quote Request Form, or sending through an email/giving us a call, and our Video Production Sydney experts will be happy to walk you through the process. It helps to have a video brief to start, to give us a better understanding of what you're looking to do, the deadlines/timelines, locations, outputs, budget you have to work with, etc. 
It's OK if you haven't got a brief just yet – we've put together a simple project briefing questionnaire to help you devise one, which features all the relevant questions we'll need to quote on your project. Alternatively, if you'd simply like to chat with one of our video production specialists, we're happy to walk through your project over the phone with you.
At We Know Video Production Sydney, our projects range from $5K to $100K+. As video production is a highly scalable service, part of our process is determining where you'll get the most value when it comes to your video efforts, and working the numbers accordingly to ensure you get the most bang for your budget.
Of course! We're a full-service video production company, offering the whole suite of content development services including strategy, creative ideation, scripting, storyboarding, and all other pre-production services. When it comes to creative concept, whether you've got a rough idea or no idea, we'll work together to create strategic, inspired storytelling content that's geared for greater ROI.
While not every video production project will require a voiceover, should you require this, we have access to a wide range of voiceover resources from more affordable options to premium service providers, depending on your budget. We'll discuss these options with you during the quoting phase.
While not every project is the same, generally speaking, our video production agency process looks a little something like this.
Strategy and ideation – We build a creative roadmap for your project, amongst components like scripts, shot-lists, interview prompts and location research.
Pre-production – Once all creative is tip top – our Producer steps in, schedules our shoot date(s) and locks in all facets of the production: from crew and equipment management to casting talent (if relevant) and all other organisational tasks to ensure smooth sailing on shoot day.
Production (shoot day) – Shoot day looks a little different project-to-project, depending on the type and scale of your production. For example, a small product shoot will look different from a large-scale  TVC. But one thing remains the same across all our shoots: they're a lotta fun.
Post-production (Editing) – It's now our post-production dream team's time to shine. Following a detailed edit brief, they organise and trawl through hours of footage, unearthing those nuggets of film gold to weave together to put together a rough cut. Once ready, we share the first edit; and you share your feedback.
Final delivery – After we've made all final changes and polished the video off with things like sound design and mixing, music licensing, and colour grading (including fixing colour, exposure and contrast to make those final visuals pop) we send the final video for delivery, optimised in the requested formats and delivered digitally. 

Aside from sales and marketing, video can be hugely effective for a variety of business purposes, including explainer videos, video case studies, company story videos, customer video testimonials, social video, videos to introduce and humanise a business (for potential clients or perhaps even to recruit great staff – such as company culture videos) and more.
While every project is different, our Sydney video agency is able to handle all facets of the project for you should you prefer, or welcome your close collaboration. We'll guide you through our process and encourage you to share information, ideas and feedback along the way, to ensure the final video is aligned with your vision and ticks all your boxes.
While we approach this on a case-by-case basis and prioritise projects with hard deadlines, four to eight weeks is average for corporate video production or a commercial. Social videos are often needed to be turned around much quicker, and we can certainly accommodate. Require a super quick-turnaround? Throw it at our Sydney video agency team and we'll talk.
In terms of background music tracks, we're able to source a suitable track from our trusted go-to royalty-free music libraries or alternatively when budget allows, we also have access to a strong network of premium music composers who can create a bespoke track for your project.