There's no denying it, in 2020, incorporating video as an integral part of your marketing strategy is not just recommended, it's an absolute necessity. In fact, nearly 9 in 10 companies use video as a marketing tool today. Rather than creating a single standalone video asset, video marketing allows your business or brand to get more exposure in the market, and ultimately, higher ROI.

However, not all video marketing is created equal, and it's easy to get it wrong without the right guidance. But fear not, we're here to help steer you in the right direction with our list of video advertising mistakes every business should avoid…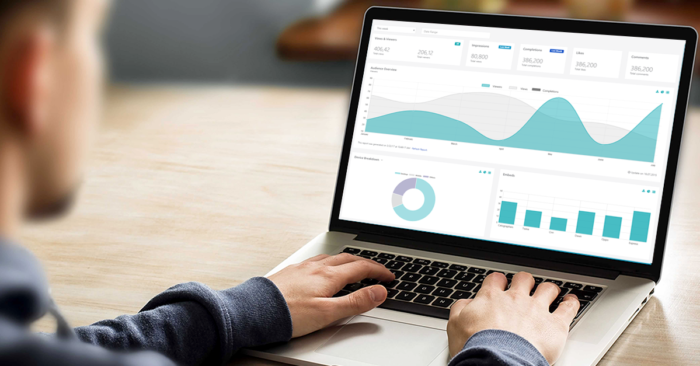 Mistake 1: A singular video asset that's all about you
While it might be tempting to create a single brand video or commercial that outlines all of your attributes and rely on this to do all the heavy lifting when it comes to conversions, don't. When you talk too much about yourself, and fail to resonate with your audience, viewers quickly lose interest, and you lose a potential lead.
Solution: videos that consider each stage of the customer journey
This is key, particularly in the social sphere. You need to be thinking about all stages of the marketing funnel, from awareness to consideration, conversion and retention, and tailor your video content to engage, inspire and help guide your leads towards making a purchase decision. How? Below is some insight for all stages of the buyer journey…
Awareness: To assist prospective customers in becoming aware of your business, use inspired branded video content to tell people about your brand via videos that appear in targeted search and social media ads. Whether that's a brand video, explainer or how it works video – keep it light on info and focus on addressing/solving the pain points of your audience.
Consideration: Here's where you have an opportunity to educate leads about your industry and the problems you solve by offering something of value to them. Rather than another video commercial, think deep-dive educational content and how-to videos.
Conversion: Your leads are now all warmed up and ready to make a purchase. Get leads over the line with compelling customer video testimonials, reviews and success stories or immersive product videos.
Retention: A key part of the journey that's often neglected. Here's where you prove how you continue to add value to your customers' lives with follow up FAQs and educational videos, special feature launches, and company culture videos housed on the website or sent out via external marketing collateral such as eDms.
Mistake #2: Choosing the wrong platform
Before embarking on your video marketing journey, you need to deep-dive into your audience analytics to gain a greater understanding of where they hang out, and how they interact with your brand, and what each platform has to offer – to determine if it's a fit. Not every platform will be suitable for your business or audience so you need to do your research to make sure your goals are aligned and you're positioning yourself for campaign success.
Solution: Do your research
Start deep diving into your audience analytics and the social media platforms deemed a fit for your audience. Is it Facebook? Instagram? YouTube? Linked In? Once you've determined the most suitable medium, you'll need to target your audience appropriately using the buyer journey methods we outlined above.
Mistake #3: Failing to iterate
Setting and forgetting your ads, and failing to optimise for A/B testing are mistakes we see businesses make time and time again. No matter what content you've produced, you should constantly be reviewing what is and isn't working, and iterating accordingly. After all, if you aren't deep diving into campaign performance and determining what's resonating with your audience or generating traffic, quite frankly you're throwing money down the drain.
Solution: Take a test and learn approach
Platforms such as Facebook, Instagram and YouTube have powerful inbuilt performance analytics to allow you to track and review campaign success. Taking a test and learn approach to your ads and optimising accordingly is key for campaign success – so keep a close eye on those performance analytics. Key things to monitor are views, how long people watched, clicks on your CTAs and exactly who is watching to begin with. Anything that's not working, change it. That could mean altering a CTA, or switching out an opening frame or end plate. A quality video production partner will create content with optimisation in mind.

Remember, a successful video campaign is always in flux, never fixed.


Want more advice on how to maximise your business's video marketing budget? We'd love to help! Get in touch with the We Know Video Production Sydney team via the contact us button!