ACCo Brand Film
We partnered with We Are Example to bring to life an emotive brand film and evergreen content library for Australian Agricultural Company (AACo) – Australia's largest cattle and beef producer, and the oldest company in the country.
The Brief
As part of AACo's rebrand, we were enlisted to capture a content bank of cinematic visual assets encompassing stills and video. As part of this partnership, we were tasked with developing a new brand film to represent AACo's ethos, history and values, to be used both as a brand and recruitment film.
The Brand Film
From concept ideation to scripting, production, post-production and delivery, we produced an emotive brand film that told the story of AACo through the perspectives of three characters who work on AACo's cattle stations, to bring a sense of warmth and authenticity to the film and better resonate with potential recruits.
The idea was to paint a moving picture of what life is like out on the cattle stations. From the people you meet, the memories you make, the beauty of the land, and the effect it has on you; the way it stays with you. Rather than an over-polished corporate script, we wanted to strike a chord with our audience through rich, emotive storytelling that communicates the passion, excellence and dedication to the craft that sets AACo apart from other companies.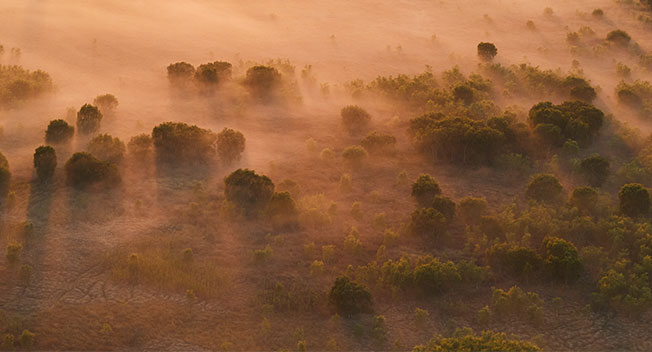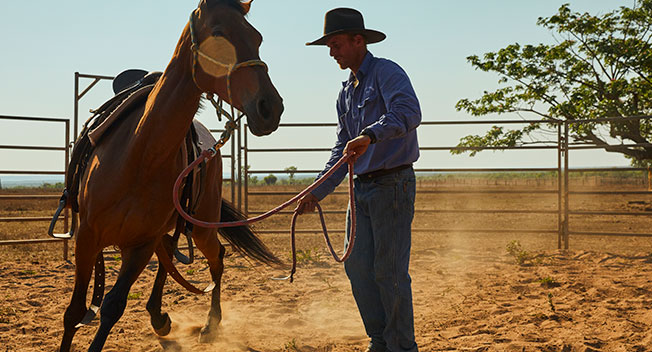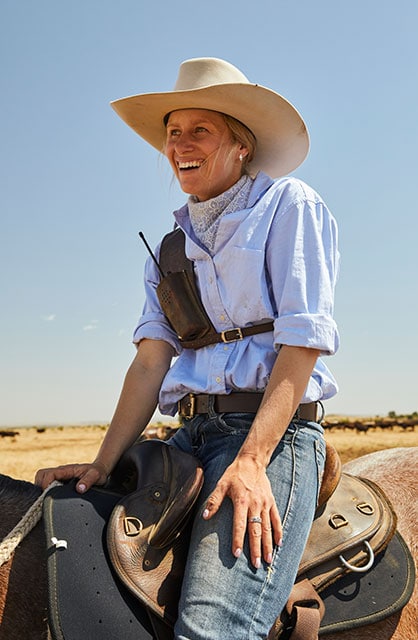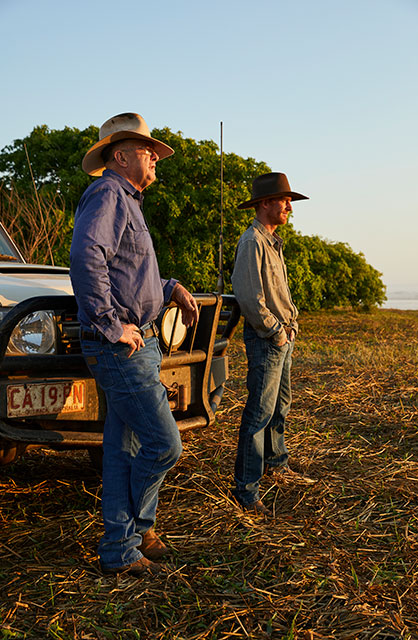 The team was incredibly professional and skilled in their areas of expertise, from scriptwriting to pre-production, to post-production, they are very creative, collaborative, quick to understand briefs, and asked well-observed questions when clarity was needed. -ANDY EL BAYEH, WE ARE EXAMPLE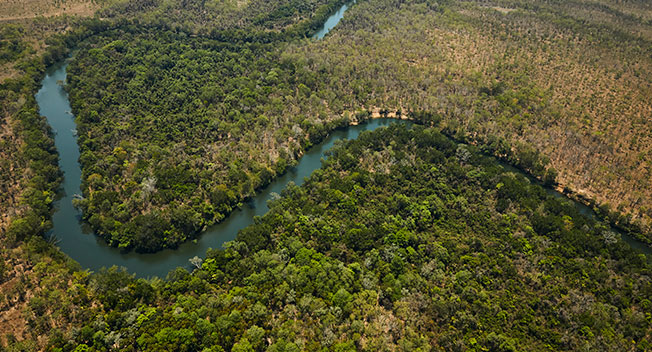 Stills Photography
Along with our brand film, we also produced a wider evergreen library content for AACo, including stills photography. Our brief was rich, cinematic, yet at the same time, dusty, gritty and iconically Australian. Full of stunning panoramic landscape shots, juxtaposed with up-close-and-personal shots of our characters on the ground – we wanted to transport our audience into the scenes; to put them in the saddle and in the dusty boots of the staff who work on these stations.