By 2021, up to 82% of internet traffic will come from video. Let that sink in for a moment. But what does that mean for your business or brand's marketing strategy? Basically, if you're not regularly creating and sharing videos across social media, you'll get left behind.
We're not about to let that happen. Here are our top 5 tips to help you integrate video into your social media marketing strategy.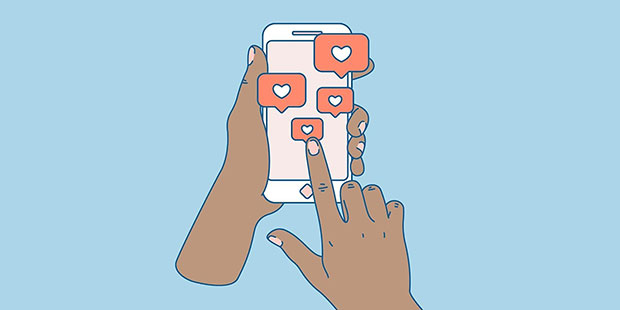 1. Define clear video goals
There's no way around it, successful content is driven by clear goals. After all, without setting a goal, what do you have to measure success against? Whether you're looking to generate leads, build brand awareness or drive conversions, make sure to set and define your content goals before you dive into the video production process. Is your goal to increase engagement? You might launch a targeted video series that's aligned with your audience's interests. Perhaps you want to drive conversions? In that case, you might want to create specific product video content that positions your brand as the best in the business.

Next, up your organisational-game. Create a calendar specifically for your social video strategy. Map out things like upcoming holidays in your audience's region, product launches, and anything else on your marketing agenda.
2. Identify your platforms and audience
Knowing your target audience and the social platforms they frequent is imperative. This will help ensure you reach the right people at the right time. It is also important to know how your audience spends their time (i.e. on mobile or desktop?). This will help determine the optimal length, format, and overall makeup of your videos across each key social platform.

Try to get a sense of each platform's user demographics so you can further tailor your content, and post in places that are relevant for your message. For example, if you're targeting millennial shoppers, Instagram is a better home for your videos than Facebook. If you're a software company announcing a new product, LinkedIn might be a better fit, since it's a more business-news-oriented hub.
3. Creativity is key
When it comes to concept ideation, out-of-the-box thinking is key. While we suggest keeping abreast of what the top competitors or performers in your market are putting out on the social content front – aim to blow their efforts out of the water. The goal is to cut through the cluttered always-on media environment with your unique, original, inspired content.

Need some inspiration? As we always say, start with 'the story'. Demonstrate your brand's value proposition in an authentic, interesting way that will emotionally connect with your audience. Still struggling in the fresh ideas department? Enlist the professionals! Our team of content creators are more than happy to lend our creative expertise.
4. Target owned, earned and paid media
Once you've officially birthed your social video baby, the next step is making sure as many people as possible see your bundle of joy. While this will all depend on how you promote your video, and on which platform, you'll want to look into distribution from three key perspectives: paid, owned, and earned media.

Owned media just makes sense. Once you've established what media environment your audience lives, promote your video across your company's social channels.
Earned. If you happen to have access to an influencer network, invite them to share or engage with your video. Organic promotion boosts organic reach, which boosts engagement and conversions.
Paid. Before you put spend behind your content, research how each platform treats sponsored posts, and make sure the campaign goals align with your overall video strategy. Prioritise videos that drive your brand goals.
5. Track and record your video metrics
So how did we do? Measuring the success of your content is the final (and arguably most crucial) step to effectively adding video to your social strategy. Before you begin, you'll want to ensure you have the appropriate tracking and measurement programs in place. After deep-diving into the analytics, you may discover one video or platform is more successful than the others. These key learnings you gather will help to inform how you'll make your next video, so you can keep iterating and improving.

Ensure you record both hard stats and your personal observations, as the latter tells a more 'human' story than metrics can. I.e. if you notice that the most successful videos all have one thing in common (closed captioning? Similar narrative arc?) adjust future videos accordingly.

And remember…
Incorporating video into your social media strategy isn't an exact science, and the advice is ever-changing. Once you have these top tips down pat, it's a matter of trial and error. Keep abreast of the latest trends, news and algorithm updates to ensure you're always one step ahead of the competition. Once you figure out what works for your business, iterate, iterate and iterate some more.

If you'd like to hear more about how to create a social video strategy for your business, our film production agency experts are here to help. Simply get in touch with the We Know Video Production Sydney team via the contact us button!
.