There's no denying it, consumers love video. According to Zenith, the average person spends 84 minutes a day watching online video. Marketers are scrambling to meet this ever-increasing demand for video, with 87% of businesses now using video as a marketing tool, with 83% of those businesses reporting that video brings a significant return on investment.

However, it's not enough to create a video, publish it, and take a set and forget approach. For your video advertising initiatives to be successful, you need to be thinking about all stages of the marketing funnel, from awareness, consideration and conversion to retention – and tailor your video content to engage, inspire and help guide your leads towards making a purchase decision. How? Below is some insight for all stages of the buyer journey…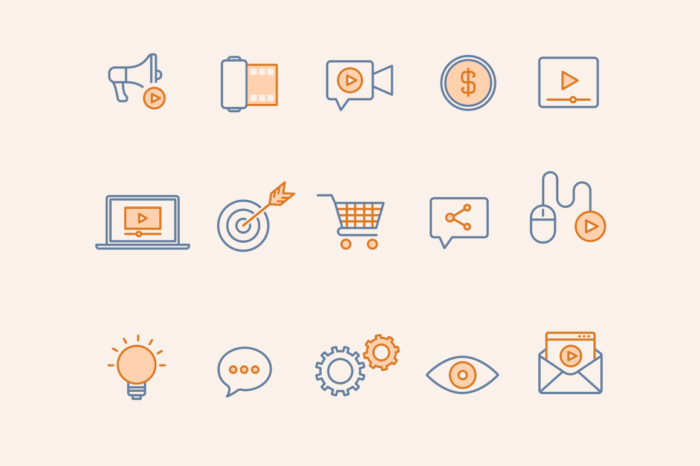 What are the ingredients of a successful video marketing strategy? Let's look at these four key pillars..
Awareness: To assist prospective customers in becoming aware of your business, use inspired branded video content to tell people about your brand via videos that appear in targeted search and social media ads. Whether that's a brand video, explainer or how it works video – keep it light on info and focus on addressing/solving the pain points of your audience.
Consideration: Here's where you have an opportunity to educate leads about your industry and the problems you solve by offering something of value to them. Rather than another video commercial, think deep-dive educational content and how-to videos.
Conversion: Your leads are now all warmed up and ready to make a purchase. Get leads over the line with compelling customer video testimonials, reviews and success stories or immersive product videos.
Retention: A key part of the journey that's often neglected. Here's where you prove how you continue to add value to your customers' lives with follow up FAQs and educational videos, special feature launches, and company culture videos housed on the website or sent out via external marketing collateral such as eDms.
Final word…
Remember, at all stages of the customer journey, it's key to take a test and learn approach to your ads and optimising accordingly for campaign success – so keep a close eye on those performance analytics. Key things to monitor are views, how long people watched, clicks on your CTAs and exactly who is watching to begin with. Anything that's not working, change it.
If you'd like to hear more about how to create an effective video marketing strategy for your business, our video production agency experts are happy to help! We Know Video Production Sydney via the contact us button!