In today's climate, corporate video is booming. Recent studies found that including a video on a landing page can increase conversion by up to 80%. Further, including video in an email or eDM has the ability to increase click-through rates by 200-300 percent. Pretty powerful stuff right?
Whether you're new to corporate video production or your business has produced videos in the past, the industry is ever-changing, and there's always something new to learn.
Below are our do's and don'ts for creating corporate video for your business…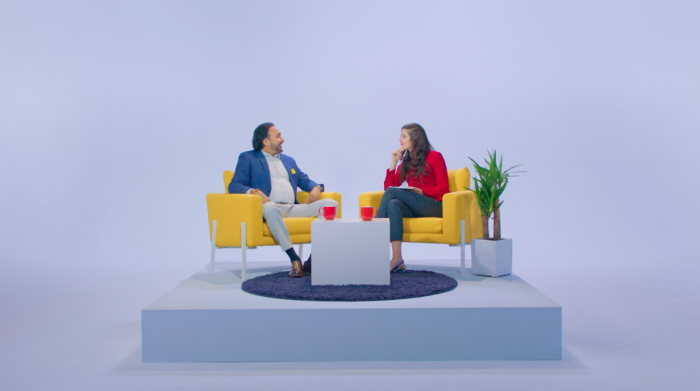 Do: Develop A Clear Goal and Audience
This is imperative. We don't believe in creating content just for the sake of it. For content that delivers the highest ROI, we always start by setting a clear goal, based on achieving specific business goals or overcoming hurdles or pain-points. Part of this process involves defining the target audience and plan for distribution – after all, how do you plan on reaching people effectively if you're not clear on who those people are or where they can be found?
Do: Emotionally Connect
Tell, don't sell is our motto. Emotional connection activates emotional centres in the brain, and storytelling has a similar effect as our brains are attuned to stories. Tell your story with authenticity. A lot of corporate video out on the market today is rigid, lifeless, and so caught up on the minute details, that it forgets to connect on a human to human level. This will set your business video apart.
Do: Add a Powerful Call to Action
There's no point creating a beautiful video with no clear call to action. The end goal for corporate video is typically to gather leads, nurture existing clients or generate sales – and having a clear call to action at the close of the video will boost audience engagement and conversions. Whether this involves pulling your audience further into the sales funnel, prompting your audience to get in touch or check out a specific product page, the audience should have no doubt about what to do next.
Don't: Forget to check out the competition
In the initial phases of video concept ideation, we always ask our clients to share the names of their top competitors in the market. Not because we want to emulate what they're doing on the video content front, but because we want to blow them out of the water, to be frank. Identify what's working/successful in your competitor's videos, and aim to find an innovative way to build on their ideas and make them your own.
Don't: Try to get real people to act.
Again, authenticity is key. While it might prove tempting to have a staff member read a pre-written script off a teleprompter, rehearse locked-off dialogue, or use someone in-house for your voiceover to save money – don't. It never works out well, and can jeopardise your whole video. Leave the voiceover to the professionals, and have your staff speak to the camera naturally, and largely in their own words. Our tried and true trick when featuring dialogue from staff on camera, is to create a set of questions in conjunction with some example answers that integrate key messaging, and have them communicate the messaging in their own words. This always produces the most authentic and natural outcome.
Don't: Try to say too much
Don't try to squeeze all of the information about your product or service into your corporate video, – as this won't actually give you more bang for your buck. In today's cluttered 'always-on' media environment, attention spans are more limited than ever. Keep it short and sweet and stick with the essential, need-to-know basics. Try to keep the length within the 1.5 to 3.5 minute video mark if you can, to ensure your audience stays with you right till the end.
And finally…
It may seem obvious to some, but DON'T try to DIY (trust us, it never ends well). The quality of the video you produce becomes a direct reflection of your business, so always seek out the professions. Not all corporate video production companies are created equal (a quick Google search will tell you that). Let the quality of their work portfolio and client book guide you.

If you'd like to hear more about how to create content that maximizes ROI, we're corporate video production Sydney experts (and we service Australia-wide). We're more than happy to share our advice! Get in touch with the We Know Corporate Video Sydney team via the contact us button!