In 2021, do it yourself (DIY) and how-to video content is absolutely booming. Latest stats show, 'How to' related search terms on YouTube grew 70% year over year. That's some pretty powerful stuff. And in the current landscape, with more people spending time at home than ever before – educational content searches are set to climb even higher.

How-to video is the perfect top-middle (awareness – consideration) funnel video marketing content – rather than overtly spruiking your brand or business, you're offering something of value to the user that engages and inspires – while building trust by positioning your business as a thought leader in your industry. They're the perfect tool for warming up your leads and gently nudging them towards making a purchase decision.
How-to videos have the power to inspire, engage and establish trust in your audience. Though as we always say, not all video is created equal. We share some quick tips and show you 'how-to' create how-to videos that convert…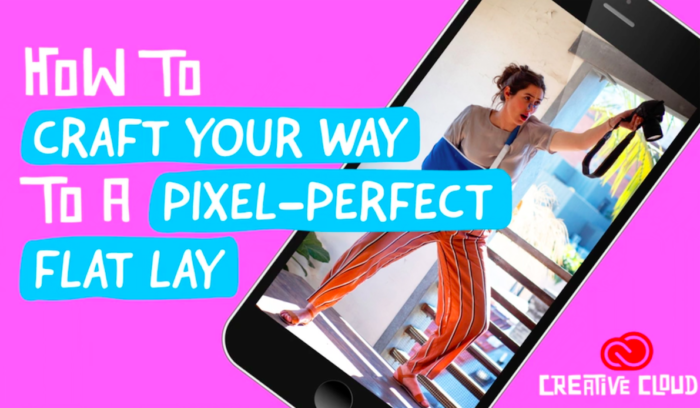 1. Start with a stellar how-to idea
In the how-to world, concept ideation is everything. Your goal here is for your business or brand to become a thought leader in your industry, so choose topics that will allow you to demonstrate your expertise in the field and ultimately build trust with prospective customers. In other words, stay in your lane. Do your research to find out the sorts of key phrases people are searching for when it comes to your industry – this could be via Google (if you have access to Google Analytics/Search Console – you're set) otherwise, there's plenty of other ways. Try Google Trends, or YouTube to see what's popular on YouTube at the moment, or platforms like BuzzSumo, using their Content Research function to search for popular and trending topics in your industry and location.
2. Start strong
The first three seconds in video advertising are crucial for capturing and retaining attention till CTA – so don't waste it. The old storytelling structure – beginning/middle/end can be flipped on its head when it comes to video. Your opener is perhaps the most important part of this story – so strategise on the most compelling opening frames you can think of. What's going to grab your audience's attention from the get-go? Example – creating a room makeover transformation how-to video using your brand's home furnishing products? Lead with the before and after imagery upfront. People love a side-by-side before and after and will be compelled to watch on to see how you achieved the transformation.
3. Keep it short and simple
Don't dilly around, jump straight into the topic at hand – and avoid overloading your audience with too much info. Keep the narrative simple, structured and to the point and avoid any dense subjects, jargon or difficult instructions. The punchier it is, the more engaging it'll be. And if your How-To topic is a larger one, rather than focusing on one long video, break it up into a small how-to video series instead. Series are great for keeping the user engaged for longer, and the more time they spend perusing your content, the more likely they'll be to move from awareness/consideration to conversion.
4. Check out the competition
What are the top competitors in your industry doing when it comes to video marketing? Check out their Facebook business page (make a beeline straight for the videos section) and also check out any competitor's YouTube channels or their Instagram page to suss out any educational videos they're producing. Not to mimic them, but to blow them out of the water, of course! It'll also give you a good idea of the types of how-to topics currently relevant to your industry. None of your competitors are currently producing this kind of content? Even better – we love a trailblazer.
5. Get Creative, and have some fun with it
Think outside the box, always. From the creative concept to narrative to the visual aesthetic and graphics, design your how-to video to be as engaging as possible. It also doesn't have to be serious. Take this tongue in cheek how-to video series we produced for software giants Adobe, for their Back To School Student campaign. It's clever, fresh, comedic and strategic (even if we do say so ourselves) and the results speak for themselves – it was a huge hit in the social sphere. Check it out here: Adobe Creative Cloud How-To Campaign

If you'd like to hear more about how to promote your business through How-To videos, or other business videos for that matter (such as customer testimonial video, event video production or website video production) our video production agency experts are happy to help! Get in touch with the We Know Corporate Video Sydney team via the contact us button!