As we often say here at We Know Video, if you're only making one video this year, make it an explainer video (unless you already have one, which let's assume you don't, given you've clicked on this article). Let's dive into why we believe explainer videos are so key when it comes to business success…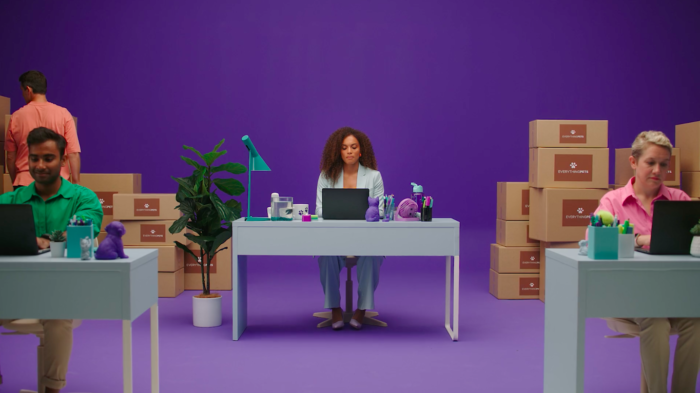 But first, before we tell you why you need one, let's unpack their purpose. What is an explainer video? An explainer video is like a modern-day elevator pitch for your company's product or service. In a nutshell, their purpose is to express the value of your goods or services in the most effective way, in the shortest amount of time (to retain interest).

Typically, explainer videos tend to consist of four main video formats: animated explainer video, live-action explainers, screencast video, and whiteboard drawings – and are crafted using one of two primary storytelling methods, as below.

Problem-Solution Method: this is the typical formula when creating an explainer film, where we start by identifying the problem(s) that your product/service is solving for your customer, then we land your company/product as the solution.

Process/Product Overview: This explainer video type is typically used when doing a product/service walk-through or how-to. This type differs from the above as there is no specific problem to 'solve' and its primary purpose is to educate on product use.

But why do we think they're the bee's knees when it comes to conversion?
Here are our top 5 reasons your business needs an explainer video…


1. No better way to communicate your value
Yep. When both video and text are available on the same page, 72% of people would rather use video to learn about a product or service. But it doesn't stop there – viewers also retain 95% of a message when they watch it in a video compared to 10% when reading it in text (insivia). This makes total sense, as across the board, when compared with all other modes of communication, video helps to deliver messages quicker, and in a more engaging way. Can your business really afford to lose the interest of customers who won't take the time to read text?
2. Amp up your conversion rate
According to Wyzowl research, explainer videos have the ability to boost sales by up to 73%. Another reason for this (besides what we've already run through above) is that they have the ability to spread your business or product's value further and wider. An explainer video can be seeded across multiple sales channels (eDm, company website, YouTube, social channels, etc) expanding the source of your conversions. They also have the ability to deliver info faster, keeping your audience engaged, and ultimately making them feel like they're making an informed decision. A more informed customer is more likely to make a purchase
3. Improve SEO rankings
While it seems odd to think of explainer video improving your SEO score, given they're video and not text, did you know they actually have the power to increase your Google search ranking by up to 53%? This is because many digital platforms (not just Google) LOVE video, because they know there is nothing else like it in terms of engagement – so they reward those who use it accordingly. Also, when people play videos on your website, this increases there time on your site, and ultimately your bounce rate. Lower bounce rate, higher score.

4. They boost brand credibility
If your business is relatively new, say you're a new startup – you likely haven't had the longevity to build up credibility just yet. For people to really believe in your business/brand and what you have to offer, you first need to build a sense of trust. You need to look professional, and like you (pardon the pun) mean business. Nowadays, people don't just prefer to learn about products and services via video, they have come to expect it. If you've invested in a quality explainer video, you're investing in your credibility, and the results will pay off (literally).
5. A marketing asset in their own right
Explainer videos are an excellent way to show customers your brand's culture and unique voice. That's why it pays to invest in a quality, professional video that will represent your business in the very best light. Once you've got yourself a sleek, purposeful video you're proud to show, you'll want to show it everywhere, to everyone, in just about any context. A lot of our clients use these videos as a hero piece to show at company events like conferences or showcases, along with their regular sales channels and company website. When you invest in quality video, it has longevity, and can be used across a multitude of outputs. Take this explainer video we created for Shippit for example. We approached this as a key marketing asset amidst their go-to-market phase, so wanted to make sure their unique brand personality really shone bright and set them apart from their competitors.
So now you've read about why they're so important, here's our pro tips on how to create stellar product videos: https://weknowvideo.com.au/2020/05/5-pro-tips-for-creating-stellar-product-videos/

And in the interest of arming you with more free and handy resources, here's how to write an explainer script – written by the experts (hint: it's us!) who write them for our clients almost every day: https://weknowvideo.com.au/2022/02/how-to-write-an-explainer-video-script/ 
If you'd like to hear more about how to create effective product videos, explainer videos, company videos, or more for your business, our video production agency experts are happy to help! Get in touch with the We Know Video Production Sydney and Melbourne team via the contact us button!