Navigating this ever-changing landscape can be tricky, and you may be left wondering what to do next when it comes to social media marketing and advertising in the current climate. We share some advice on social video and advertising strategies to help get your business in a solid position for recovery.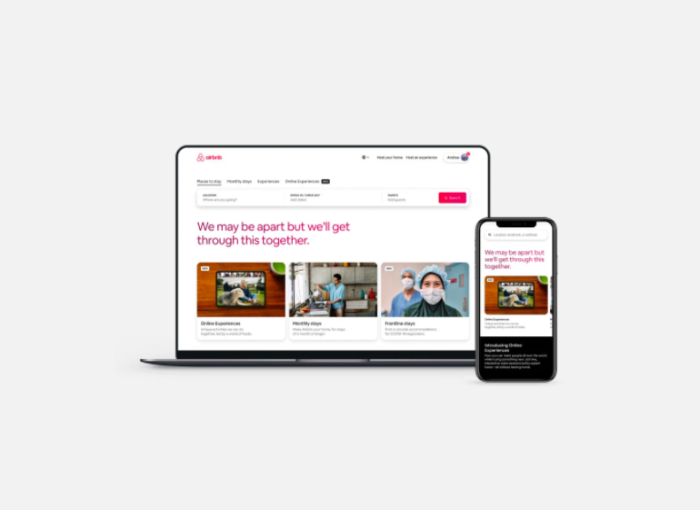 Keep consistent and extend your high-performing ads
If profits are down, it may seem tempting to pause all advertising and marketing spend and go into hibernation mode. Our advice? Don't. While we know it's tough to spend right now, if you're still in a position to do so, use that advertising spend to extend your high-performing ads. Those businesses who keep top of mind with customers will be the ones who come out of this stronger when the last of the restrictions are lifted.

According to Forbes, strategically, brands should invest for long-term outcomes. While the cause of the current crisis is different, the effect is similar to that of the Global Financial Crisis (GFC) of 2007-2008. During the GFC, brands that continued to spend were those that remained strongest and recovered most quickly afterwards.

Further, with more consumers at home, more of them are browsing online to pass the time and media consumption is increasing. Nielson reports that being home-bound could lead to almost a 60% increase in the amount of video content we watch globally, so it's a great time to extend any high performing video ads in particular.
Tweak any existing video campaign messaging to align with the current climate
According to Forbes, many businesses are currently focused on adjusting their brand communications to reflect their empathy towards their communities. Now is a good time to review existing campaigns to ensure messaging is not just appropriate for the current climate, but also optimised appropriately for ROI. This may involve simply swapping out CTAs or it may involve overhauling messaging on existing creative with a new VO record, or a new edit.

However, as Forbes suggests, if your current video campaign is product-focused, that doesn't necessarily mean it has to be pulled. While in most industries it isn't business as usual, producing advertising that suggests a degree of normality can help to prevent panic and impact on mental health that is expected as a result of uncertainty and self-isolation. It's also only ever a positive thing for businesses to be profiting and positively affecting the economy in this current climate, and consumers can respect that.
Put extra focus on re-marketing campaigns
Did you know up to 75% of shoppers abandon your site without following through with their purchase? With increased browsing due to COVID-19 lockdowns, now is a good time to re-capture those previous visitors and get them back to your site with certain incentives such as discount codes or promos. The latter especially works because right now consumers are spending, however they're more cautious about spending, so not only are they taking their time to think a purchase over, but they're also more frugal, so looking out for those discount codes to get them over the line.
Take this time as an opportunity to test new ad creative and audiences
During this lull, now is the perfect time to test new ad creative on your audience. After all, businesses who learn to pivot during this time and do better, are the ones who will come out swinging when it's over. Try testing out new video ad creative on a variety of audiences, and gather info on what better resonates with audiences, to ensure future campaigns are fully optimised to be their most effective.

With a little extra time up our sleeves, it'll pay to invest some of that time into getting those creative juices flowing – in fact, some of the best creative video advertising we've seen of late has come out of the current landscape.
Final note
On a final note, while it's not possible for every business, depending on how hard you've been hit – typically, it's those businesses who quickly pivot and adapt, and choose to see this challenge as an opportunity for growth, who ultimately come out the other side stronger than they went in.

Want more advice on how to maximise your business's video advertising budget? We'd love to help! Get in touch with the We Know Video Production Sydney team via the contact us button!