There's no real surprise that in 2021, consumers are demanding more video than ever before, and marketers are falling over themselves to satiate their needs.

The increasing demand for video content is partly due to the Millenial/Gen Z consumer market, who are more engaged with the internet than those generations who came before them, and prefer to get their entertainment (or even education) from online videos. We're continuing to witness a shift in the way video marketing is delivered as Instagram, YouTube and Facebook increase their foothold on the social marketing sphere (after all, according to Hubspot, 90% of millennials can be found on Facebook).

While it's undeniable that video is here to stay, it's ever-evolving and adapting to suit new platforms and changing consumer needs, and as marketers, we need to follow suit and keep up with the times. Here are 3 key ways video consumption habits are changing, and how you as a business or brand can strategically meet these needs…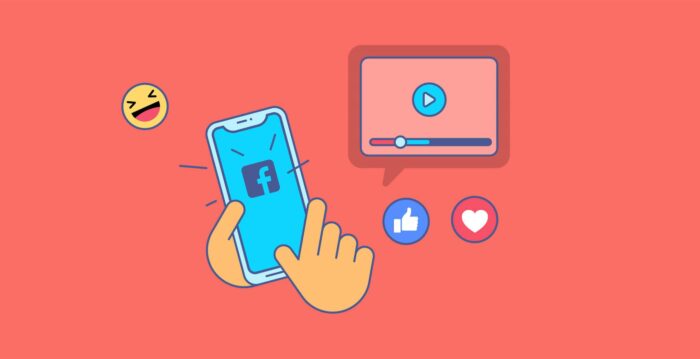 1. Consumers now expect marketing videos from brands
Consumers don't just want more content from brands, they expect it – not just for the entertainment value (recent surveys indicate that over 50% of consumers are interested in watching videos from brands they like) but also as an essential part of the buyer journey.

As the world becomes increasingly time-poor, consumers want to fast-track their purchase journey and research phase by learning all they need to know about a product or service via video, and are coming to rely on this medium before they make a purchase decision. Thus, if your brand or business hasn't already integrated video into your sales and marketing funnel, you're missing out on a huge part of the potential purchase pie. Think top to the bottom of the funnel videos, like product explainer videos, user-generated content like customer video testimonials, or engaging tutorial content.
2. Consumers use video to learn about their passions & interests
While we're increasingly spending more time at home, consumers are now turning to more video than ever before to learn something new. Whether learning about a new interest, hobby or humanitarian pursuit, more and more consumers are using platforms like YouTube not just for entertainment, but to upskill for both business and pleasure. This presents the perfect opportunity for marketers to host educational, how-to style content around topics aligned with their brand or services to capture this ever-rising market.

Harnessing the power of educational videos as a key part of your marketing strategy allows you to create compelling evergreen content that adds value to the lives of your consumer base, while presenting the perfect opportunity to strategically market your brand or product.
3. Consumers crave authentic content
Let's face it, the past 12+ months have been rough for most of us in many ways. There are no surprises that consumers are looking to escape the stress of daily life with compelling, entertaining, organic content. Long gone are the days where old school advertising like big-budget, traditional TVCs are necessary for advertising and marketing success. After all, according to the latest research by Hubspot, 84% of millennials don't trust traditional advertising. You need to be thinking creatively and authentically when it comes to your video marketing content plan.

Content that engages, inspires and educates your audience is key. The goal with social platforms like Instagram, Facebook and Youtube is to create content that feels native to the platform, not disruptive. Think authentic, storytelling content, that doesn't feel like an ad – like these examples here from Peru Tourism, Woolworths, University of Wollongong and Reebok.
Now you're all up to speed on how video consumption has changed in 2021, here's some expert tips on how to create a killer social media strategy.

If you'd like to hear more about how to capitalise on the insatiable desire for video in 2021, or perhaps like to know testimonial video cost, our video production agency experts are here to help. Get in touch with We Know Video Production Sydney or video production company Melbourne team via the contact us button!